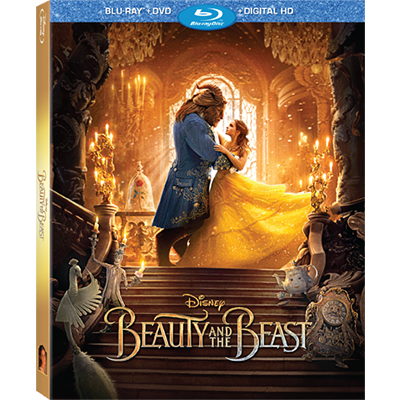 Beauty salons should employ professional staff (that hold relevant qualifications) to ensure any procedure carried out on their premises is done correctly and to a high standard. The treatments can include a wide array of procedures, some of which I would like to briefly explain today.
When it comes to skin and body therapy treatments are numerous, but each tends to be specific in area and benefit, and should be chosen specifically to treat one area or need.
So what is it?
The basic treatments you would expect from a beauty therapist may well include the following:
Massage/Body care
Hair Removal
Electrolysis
Hands Feet and Nails
Make Up
Eye Treatments
Lets Take a Look at a Few of These:
Hair removal (or Epilation)
Temporary hair removal: is done using wax or a process known as sugaring. A wax treatment can either be done using 'hot' wax or 'cold' wax. Hot wax may be more suitable for removing thicker hair such as that found underarm or round the bikini area. Cold wax is designed with the clients with more sensitive skin in mind. Sugaring is a method of hair removal which is from Egyptian times and is thought to be more gentle on the skin as the product is applied at a low temperature. Generally, a temporary hair removal treatment will need to be repeated on a 1-2 month basis, depending on the speed of regrowth.
Permanent hair removal: Electrolysis is a permanent solution to the removal of unwanted hair. It has existed for many years, yet it is still the most trusted technique for the removal of hair. Each hair is individually treated by a tiny current which eventually destroys the hair cell. This causes the hair to weaken, soften and eventually cease treatment is designed to permanently remove body and facial hair that is unwanted. Common areas that may be affected are the ears / nostrils, eyebrows, upper lip, fingers, toes, feet, back of the neck and on the abdomen. In many cases a course of treatment for permanent hair removal is required and the length of this will clearly vary from client to client.
Eyebrow and eyelash treatments
Treatments may include:
Eyebrow shaping: This can be as simple a procedure as plucking and making the eyebrows appear tidier. For more complex needs it may involve the reshaping of the eyebrow to ensure they best compliment the facial shape of the client or achieve a specific look that the client may seek.
Eyebrow and eyelash tinting: This treatment is popular for those clients that wish to have defined eyebrows and/or lashes all the time. It is a popular treatment with clients who may have dyed their natural hair colour and want their eyebrows and eyelashes to match accordingly.
Manicure
A manicure is beauty therapy for hands and nails. A manicurist can use numerous tools, creams, oils, waxes and massage techniques to clean and shape nails, care for cuticles, and improve the overall look of both hands and nails.
Of course a manicure will help make hands and nails look and feel good, but it can also have the added benefit of relaxing the client and create a general sense of well-being.
Make-up
A make-up 'treatment' (or more correctly 'session') is ideal to show a client how to apply products, and also to introduce them to the correct products for their skin type. The consultation process should include a conversation around what the client is looking to achieve when applying make-up and the sort of 'look they are searching for. It should also include a decision on the types of products and colours most suitable for the client. Cleansing and toning, along with moisturising should also be part of the consult. Of course, how to apply the make-up itself should also be covered in some detail!
Products discussed normally include: foundation; blusher; lipstick; mascara; powder; eye make-up etc.
Pedicure
It is essentially a foot manicure. Most clients enjoy this treatment as it can help relieve the symptoms of tired, swollen feet and provide a wonderful sense of relaxation and luxury.
A pedicure can include soaking the feet in tepid water with a foot lotion or antiseptic lotion added; clipping of toe-nails and the filing of nails also; and the removal of hard skin found around the ball of the foot and toes.
Nail technology
Nail technology is the term used to describe the process of applying artificial nail extensions. These extensions can be used to conceal very short, bitten or damaged nails; to help a client stop nail-biting; or as a fashion accessory for a special occasion.
A an example of he 'technology' you may come across 'Gel nails'. Gel nails are a type of artificial nail that can be painted onto an existing nail. It dried very quickly and leaves a shiny, natural look. Gel nails are very slim, and do not absorb water.
So Why Use Beauty Therapy At All?
Beauty therapy ultimately is there to help make clients feel that bit better than they did when they first entered the salon. It can provide a boost in confidence, help rejuvenate skin, provide a calming effect, improve your appearance and much much more. If it doesn't prove to be the anti-aging solution you hoped at least it is a pleasant way to spend an hour or so in most cases…